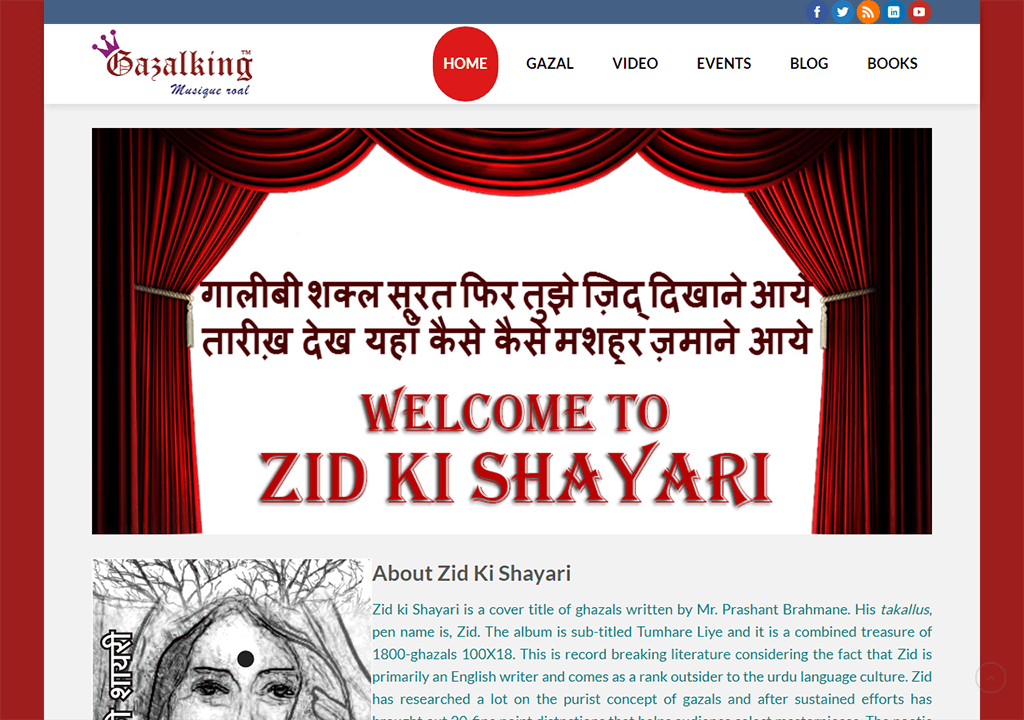 Scope of work:
Marketing, Social Media Marketing, Website Maintenance
Here to Know About This Project
Gazal king is a musical organization located at Viman Nagar, Pune. It has a mission to bring in the possibility of musical entertainment to musical engagement. As an organization with a great deal of business mastermind with a keen sense for building loyalties among the niche market.
As the best digital marketing company, we build sustainable digital marketing assets like SEO, SMM, SEM, email, and video marketing & Marathi/Hindi literature website solutions can improve their company's visibility online by increasing search engine rankings, establishing authority in their niche, and up brand awareness. As a client at receiving end, they satisfied with our approach towards handling online marketing services.