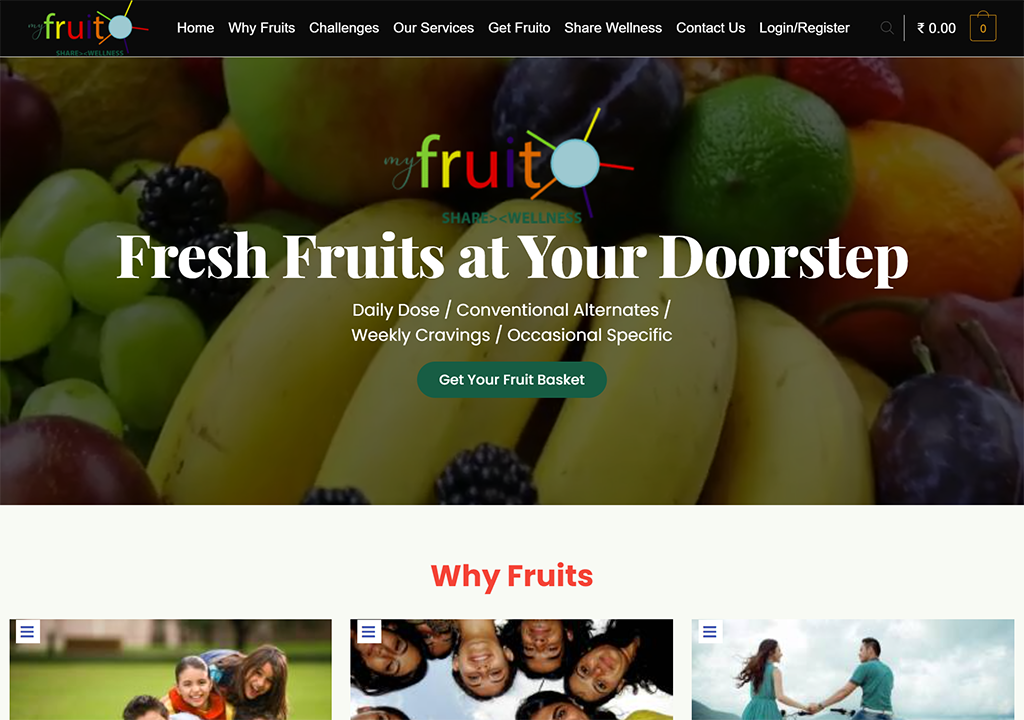 Scope of work:
Social Media Marketing, Website Maintenance
Here to Know About This Project
Myfruito is the online ordering system for Stockton Family Fruit, a locally owned and operated, home-delivered fresh fruit and vegetable business.
We provide unique and creative web work and also build social media marketing services that help in creating brand awareness and directly influence the increase in revenue. As a client at receiving end, they satisfied with webwork that ideal and highly adaptable and have found service to be creative, timely, and accurate.