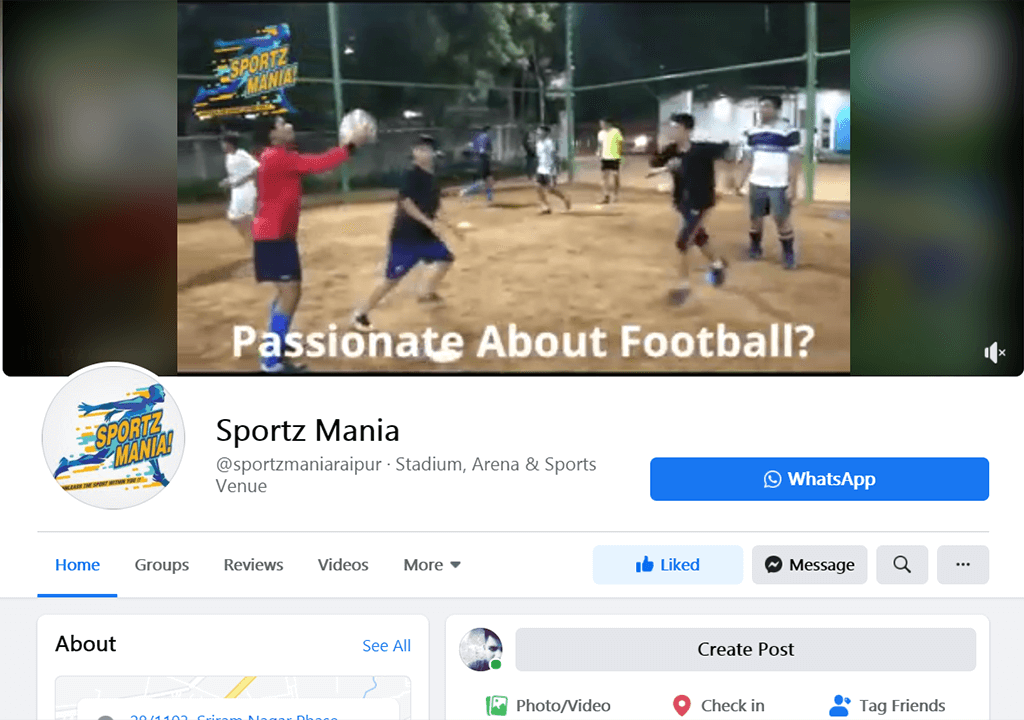 Here to Know About This Project
Sportz Mania is the best sports academy located in Raipur, Chhattisgarh. They understand the importance of outdoor sports in each individual's life. They believe that playing regularly and in a group is very vital for not only our health but also for the all-round development of a child or a person. Sports Mania's aim to promote a Happy, Healthy, and Positive Lifestyle!
We provide social media marketing services that help in creating brand awareness and directly influence the increase in revenue. As a client at receiving end, they satisfied with online marketing work that ideal and highly adaptable and have found service to be creative, timely, and accurate.