Digital marketing is the marketing or promoting your product/ services by using digital technology on various digital channels like social media, search engines, mobile applications, websites, email, web applications, advertising channels, etc.
Digital marketing is the best way to approaching potential customers in the market and helps your business to grow, increase the revenue of the organization and reach the expected goal.
The objective of digital marketing is to promote brands by using various types of digital marketing channels.
Types of digital marketing
Search engine optimization (SEO): on-page SEO & off-page SEO
Search engine marketing and PPC (google ads) advertising
Social media marketing
Content marketing
Email marketing
Affiliated marketing
Mobile phone advertising
Digital marketing is important to every organization because it helps to grow by generating more leads and sells the products or services faster at a lower cost. The data collected by digital marketing tools and advertising platforms also helps to integrate the future marketing strategies and ad campaigns.
Digital marketing is necessary for every organization/enterprise/ small business and they should invest in digital marketing strategies. Everyday people constantly searching for the information they need on the internet. Due to digital technology information is more easily accessible to the people. Digital marketing technology provides the right information to the right people at the right time and right place through various channels. Digital marketing strategy is the best option because it will give you the highest ROI at a lower cost.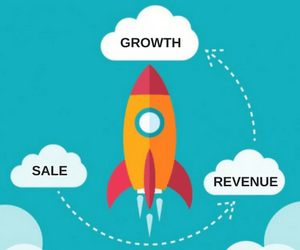 Digital marketing is important because of the following reasons:
Find and reach to the potential customer
Market research through which you get the current market situation and trends.
It helps to attract customers and increase website traffic.
Content analysis: A content analysis of your website helps to make appropriate and valuable content for better performance of an organization. The content plays a very important role in digital marketing.
Paid ads: advertising platform helps to find the right audience by creating different kinds of advertisement and organize the campaign. These things work together and help you to match the right message to the right customer. Display advertising is a great way to drive traffic on the website.
Social media marketing: social media is the biggest popular channel in digital marketing. You can share your post, events, videos and run the campaigns on social media platforms like Facebook, Twitter, LinkedIn, youtube, etc. Social media is the best way to promote and brand your products/ services.
Search engine optimization (SEO): SEO helps to increase the ranking of your website on google. It helps to divert organic traffic to your website by searching the keyword result.
Analytics: it is the real-time performance tracking tool helps to measure the results on various parameters. You can track the performance of your business through online analytics.
Website audit and competitor analysis: there are so many online free and paid tools through which you audit your website and also view competitor analysis to better understand the strategy implementation and take corrective actions.